News
Selena Gomez gifts fans with dazzling surprise on Revival Tour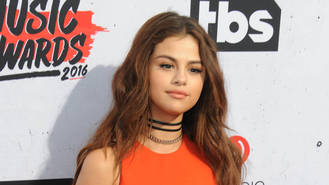 Selena Gomez will be introducing herself to randomly selected lucky fans throughout her Revival Tour.
The 23-year-old Kill Em With Kindness singer kicked off her international concert series last Friday (06May16) and she is already making waves with her most devoted listeners after creating a surprise meet and greet opportunity.
Although she meets with fans who purchase VIP packages before commencing her concerts, Selena has also extended the opportunity to meet her to other people in the audience who can't afford the price of a VIP ticket.
"Before every concert, Selena takes pictures with fans who purchased VIP Meet & Greet packages," a source explains to JustJared.com. "During the concert, her team picks 40 super fans from the nosebleed sections who can't afford to buy VIP packages. After the concert, she does meet and greets with all of them."
Selena's new trek is her first since 2013's Stars Dance Tour, which was marred by a number of cancelled shows during the Australian leg in 2014.
And in a recent interview with Us Weekly, the gorgeous brunette revealed she is putting her all into making the Revival Tour the best experience possible for her fans.
"I have never cared about a tour as much as I care about this one," she stressed. "I've never worked as hard."
"Every day I start with a workout, I do vocal lessons, I do piano lessons," she continued. "I go on stage and we map out the whole thing."
The Revival Tour will keep Selena on the road until the end of the year (16), taking in gigs throughout Asia and Europe after her North American leg concludes in July (16).
Selena's meet and greet decision differs greatly from her ex-boyfriend Justin Bieber's stance on meeting with fans during his current Purpose World Tour, which kicked off in March (16). A few weeks into his trek, Justin took to social media to announce he has cancelled all meet and greet packages sold for the concert series, noting the introductions left him "emotionally exhausted to the point of depression". On Tuesday (10May16), Justin also declared he will no longer take pictures with fans, noting posing in photos with his 'Belieber' devotees makes him feel like a "zoo animal".
Source: www.msn.com
Added by AutoAdmin
367 views