News
Sia and Charli XCX penned tracks for Blondie album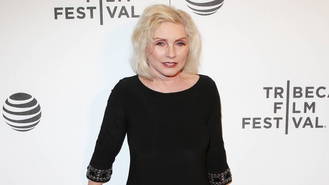 Debbie Harry loves the "amazing" song Sia has written for Blondie's new album.
The band are currently working on their new as yet untitled record, the follow-up to 2014 release Ghosts of Download. And as she spoke to Blondie co-founder Chris Stein on her Beats 1 show The Candy Shop, which broadcasts on Friday night (06May16), singer Charli XCX revealed some long awaited details about the record.
As well as the news that she herself has submitted two songs for the album, Charli's interview uncovered that Sia, Johnny Marr and Strokes' guitarist Albert Hammond, Jr. have all penned tracks for the record.
"Sia and that guy from the Strokes wrote a song that we have on there," Chris said. "And Johnny Marr, we have a Johnny Marr track that we really like."
But it's the Sia song that front woman Debbie is most thrilled with. Chris revealed Debbit had labelled the tune "amazing" and said "it lifts right into this chorus".
On top of her own hugely successful music career, Sia has been responsible for writing some of the pop music's biggest hits in recent years, such as Rihanna's Diamonds and Beyonce's Pretty Hurts.
Debbie also had another wish for the record, as Chris said she would "love to have Ludacris" feature on the album. But it seems she might have to wait for the group's next offering because the songs on this one are finished. Chris added to Charli that Debbie just "needs to sing more" as they perfect a few final things before the album's release.
Other names to feature on the record include YouTube stars The Gregory Brothers and What Cheer? Brigade, a street band from Providence.
Blondie's new record is being produced by both Cara Delevingne's girlfriend St. Vincent and Sigur Ros collaborator and The Paper Chase frontman John Congleton.
The release date has yet to be set.
Source: www.msn.com
Added automatically
878 views