News
Demi Lovato praises Kesha for coming forward with Dr. Luke accusations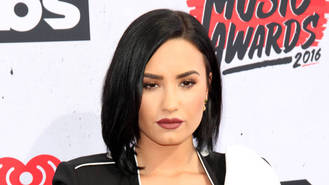 Demi Lovato knew she had to defend "brave" Kesha after the pop star accused Dr. Luke of abuse.
The Tik Tok star is currently locked in a bitter legal battle with her former mentor and hitmaker, real name Lukasz Gottwald, after claiming he physically and emotionally abused her during their 10-year musical partnership.
Demi admits she doesn't know what happened between Kesha and the producer, but she insists comments the pop star made in February (16), expressing frustration over "seeing women come forward with their past only to be shot down, not believed & disrespected for their bravery in taking action" was part of a bigger conversation.
"It wasn't so much about Dr. Luke; that's not my business what happened or what may have not have happened," she tells Latina magazine. "The important thing for me is that people are so afraid to come forward when they are sexually abused or raped because 1) it's not something that's easy to prove, so you don't want to go through the whole process and it drags it out (and) 2) Because it's hard to prove people are so quick to dispel the rumours or not believe you, and therefore nobody's coming forward and change is only happening in a worse sense."
The 23-year-old also felt it was important to support Kesha because famous women are constantly pitted against one another.
"I thought it was extremely brave of a pop star in the industry to come out and talk about that," she continues.
Demi also took aim at Dr. Luke for refusing to let his estranged protege dump her contract with him. Kesha lost her battle to end the deal in March (16). She claims the agreement restricts her from working with any producer by Dr. Luke, but he insists that's not the case.
"I do believe it's very f**ked up that he's not letting her go, aside from all of the other stuff," Lovato adds.
Source: www.msn.com
Added by AutoAdmin
449 views