News
Bill Wyman and Mick Taylor to reunite at Henley Festival 2016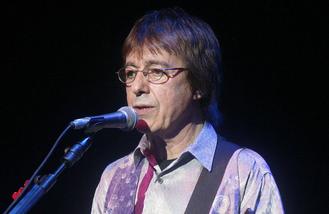 Former Rolling Stones members Bill Wyman and Mick Taylor will perform together for the first time in four years at Henley Festival.
The legendary rock band's ex-bassist Wyman and one-time guitarist Taylor last played together in 2012 where they joined the 'Satisfaction' hitmakers - Sir Mick Jagger, Keith Richards, Charlie Watts and Ronnie Wood - at their 50th anniversary shows at The O2 in London.
The pair take to the stage once again on Friday July 8, where they will play alongside rhythm and blues legend Ben Waters and The Ben Waters Big Band.
Elsewhere, soul singer Natalie Williams will open the new PizzaExpress Live Stage on Thursday July 6, and Grammy-winning blind singer/songwriter Jose Feliciano and Afro-Cuban jazz and neo-soul superstar Eliane Correa will grace the stage on Saturday night July 9.
Legendary 80s jazz-funk band Shakatak will bring the music extravaganza to a close on Sunday July 10.
Talking about their closing slot, Shakatak said: "It's quite a while since we have played in the Henley area so we are really looking forward to participating in the Festival there. We will be playing most of the songs which were UK hits back in the 80's plus various tracks recorded throughout our 35 year career! Can't wait!"
And Lee Homer, Development Director at PizzaExpress Live, said: "We are incredibly proud of our music heritage in PizzaExpress, and are delighted to be collaborating with Henley Festival. We look forward to seeing some amazing acts perform on the 'PizzaExpressLive' sponsored 'Top' stage, in recognition of our newly launched PizzaExpressLive website.."
They join previously confirmed acts including Sir Elton John, Will Young, Dame Shirley Bassey, Elvis Costello & The Imposters, Bryn Terfel and BLAKE.
The festival takes place on Henley-on-Thames the weekend of July 6 to July 10 and is sold out.
Source: www.msn.com
Added by AutoAdmin
419 views