News
Akon wants to work with Adele on a song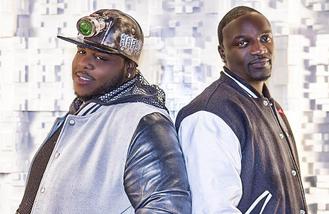 Akon plans on phoning Adele to set up a collaboration.
The 'Smack That' hitmaker has worked with an array of pop stars including Eminem, Lionel Richie, David Guetta and Gwen Stefani, but he has the 'Hello' hitmaker yet to cross off on his bucket list.
Akon - whose real name is Aliaune Damala Badara Thiam - admires the singing superstar for bringing back "old school R&B" and loves the "energy" on her records including her most recent worldwide smash '25'.
Asked for his wish list of artists to work with, the 43-year-old rapper exclusively told BANG Showbiz: "Personally from a standpoint of collaborations, I've worked with everyone I've wanted to work with.
"However, the one artist who I look forward to working with is Adele. It's not happened yet, but I will make it happen.
"I just love her tone. She has a beautiful voice that brings you back to the old school rhythm and blues and I just love the energy of her records."
Asked how he will make an Adele/Akon track work, he said: "It's going to be a smash hit number one record. I'm not even worried, it's going to be one phone call and it's going to be done."
While Akon has been quiet in recent months he's been busy working with DJ Hardwerk on their video for the song 'Tell Me We're Ok', which has been released in conjunction with oil brand Shell for their Make the Future campaign that raises awareness of the need for access to energy.
Talking about the track and why it was fitting for the project, Akon said: "The beauty about the song is that it was a timeless record and it could be related to any and anything. The first understanding of the record was from a relationship standpoint, but then we realised that relationships can be broadened out and things you experience all can eventually be OK so this is why it's such a universal topic and can be attached to any initiative and that's why it is the perfect song."
The 'Tell Me We're OK' video from DJ Hardwerk (feat. Akon) is part of Shell's #makethefuture campaign and can be watched on YouTube now.
Source: www.msn.com
Added automatically
820 views