News
Snoop Dogg reveals The Return of Doggystyle comes out July 1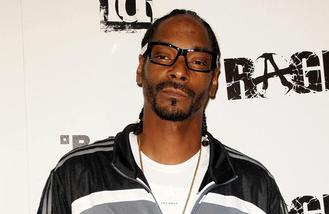 Snoop Dogg has announced his new album 'The Return of Doggystyle' will be released on July 1.
The 44-year-old rapper revealed the news at the end of a video posted to his Facebook page on Monday (23.05.16), in which he also talks about his plans for his record label and signing new artists and gives fans a tour of his studio.
Before signing off, he teased: "Oh my album? July 1."
The record has been billed as a sequel to his classic debut 'Doggystyle' released in 1993 and the sound will be "updated G-Fun," according to producer Just Blaze who contributed to the record.
He told XXL magazine: "I was very excited to find out that that's the direction he's taking with this album. And just coincidentally, some of the stuff that I've been working on lately just kind of felt like an updated version of that old Death Row sound, kind of an updated G-Funk."
Meanwhile the hip hop star - who recently landed a role in the cast of James Franco's 'Future World' alongside fellow rapper Method Man, model Suki Waterhouse and 'Fifth Element' actress Milla Jovovich and 'Charlie's Angels' star Lucy Liu - says he is hugely influenced by Beyoncé's new visual album 'Lemonade'.
Snoop hailed the R&B legend's new LP as a "conceptually enticing" piece of work, due to its thought provoking lyrical content which hints at her husband Jay Z having an affair.
And he insists fans who listen to the LP can learn a lot about the 34-year-old singer.
He said: "I feel like music industry is gonna always have ups and downs but you can't reinvent the wheel. It's always about content that's the best. Like Beyoncé, for example, she has a hot movie with a hot record. You can watch and listen to it, live with it, and you root for her. That's what music was meant to do."
Snoop prefers Beyoncé's approach to creating music than artists who simply try to make hit single after hit single.
He explained to VIBE: "No disrespect to those who make hot songs, and follow the fad. It's just like disco and any other style that got played the f**k out. There are certain things that are meant to come and go and true musicians know how to make material that keeps them around 20 or 30 years later, but they're still more relevant than what's new."
Source: www.msn.com
Added by AutoAdmin
375 views