News
Taylor Swift launching streaming service as part of her 'Swifties' brand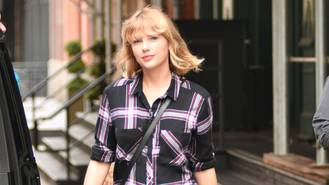 Taylor Swift is planning to launch a music streaming service named after her fans.
Last month (Feb17) lawyers for the Blank Space singer's company TAS Rights Management sent an application to the U.S. Patent and Trademark Office to register the trademark 'Swifties'.
Among the goods and services Taylor is applying to sell under the brand name, an affectionate moniker she and her fans use to refer to each other, are various fashion items, guitars, and live performances, as well as a website "featuring non-downloadable multi-media content in the nature of audio recordings."
In 2014, Taylor famously fell out with bosses at Spotify over royalty payments, causing her to remove her tunes from the music streaming service.
She also won a battle with technology giant Apple in 2015, when she demanded the company pay artists for music its users streamed during free trial periods.
Other potential ventures she is looking to launch under the 'Swifties' brand name include video games, her own online shop, and a stationery line.
Taylor is known for her closeness to her fans, having been one of the first pop stars to cultivate a huge social media following on websites like Twitter and Instagram.
According to the U.S. trademark documents, the 27-year-old is also looking into providing educational programs for 'Swifties', which may include, "classes, conferences, coaching, lectures, educational meetings, camps, retreats, seminars, (and) educational summits".
The move to register the trademark marks an extension to previously planned Taylor branded products.
Last year (16) she partnered with mobile app company Glu to launch her own interactive mobile game.
Representatives for the pop star were asked for further details on her business plans, but did not respond to a request for comment.
Source: www.msn.com
Added by AutoAdmin
293 views