News
Jonas Blue to hit studio with Craig David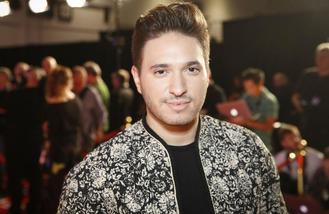 Jonas Blue is heading into the studio with Craig David in April.
The 'Perfect Strangers' hitmaker is a huge fan of the garage legend and the pair hit it off so well at the BRIT Awards last month that they have scheduled in time to work on some tunes together for the 'Nothing Like This' hitmaker.
The 27-year-old hunk - whose real name is Guy Robin - said: "It started off with Craig David on the red carpet.
"I've been a fan of Craig David since I was ye high and bumped into him on the red carpet and we've now got a couple of sessions lined up for April, I want to say April.
"But yeah, I am really excited about that. Craig has been such an inspiration to me growing up, so yeah really looking forward to that and being in the studio working on his new music.
And Craig is not the only musician Guy is planning on making new music with, he also managed to get hold of Ellie Goulding's number at the ceremony - where he was nominated for British Single and British Artist Video of The Year for 'Fast Car' - and plans on hitting up the 30-year-old pop beauty for a collaboration.
He told The Sun Online: "I was kind of doing a rounds of the tables and seeing who I could find at the BRITs and I bumped into Ellie Goulding and that was cool. We had a sit down and just a chat and she is such a sweetheart. We exchanged numbers and I am a massive fan Ellie Goulding and her voice, she's just incredible. So hopefully we can work on a Jonas Blue and Ellie Goulding collab. "
Meanwhile, the songwriter previously said he is hopeful a collaboration with Katy Perry will happen because the pair spent ages mulling over ideas recently.
He told BANG Showbiz: "I met her at an event in Los Angeles and we are on the same record label. We had a good old chat, but let's see."
Source: www.msn.com
Added automatically
699 views