News
George Michael leaves London mansion to sister Melanie - report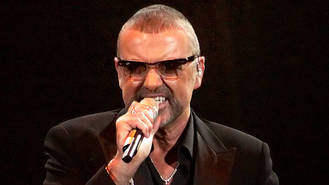 Late singer George Michael has reportedly left his $12 million (£10 million) London mansion to his older sister Melanie.
The former Wham! singer passed away on Christmas Day (25Dec16) at his home in Oxfordshire, England aged 53 and it was revealed last week (ends12Mar17) his death was caused by heart disease, specifically dilated cardiomyopathy and myocarditis, as well as a fatty liver.
Following the return of the results, and the revelation an inquest wouldn't be carried out, the family have been able to organise his funeral, which is rumoured to be taking place on Monday (13Mar17) or Tuesday (14Mar17).
His sister hairdresser Melanie Panayiotou, 55, moved into his London house to help make funeral arrangements and it has now been reported that the property has been left to her.
"George was very close to his whole family but he had a particularly special bond with Melanie, who was by his side at the height of his fame," a source told The Sun newspaper. "She adores the Highgate house, one of the first he bought... They shared some wonderful times there and it has a special place in her heart."
George's eldest sister Yioda, 57, is also expected to get a large slice of his estimated $128 million (£105 million) fortune.
Reports suggest George will be buried next to his mother Lesley, who died in 1997, in their family plot in London's Highgate Cemetery. The site was reportedly overgrown shortly after his death but the area has since been cleared, tidied up and surrounded by pots of daffodils. According to the Daily Star, it is being kept under 24-hour surveillance.
Over the weekend (11-12Mar17), George's cousin Andros Georgiou asked fans to respect the family's wishes for a private funeral.
"I would like to ask one last thing of you all and that is to let the family lay him to rest in order to avoid the funeral turning into a circus," he wrote on Facebook. "I know so many of you would want to be there to be able to say your last Goodbye. Please let him be put to rest with as much respect and dignity as possible."
The singer's partner Fadi Fawaz claimed last week he knew nothing about the funeral as everything was "being kept quiet".
Source: www.msn.com
Added by AutoAdmin
577 views