News
Mary J. Blige won't trust anyone else with her career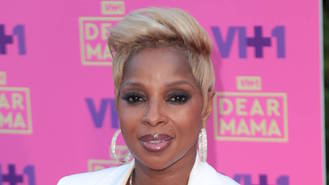 Mary J. Blige has learnt not to trust anyone else with her career after receiving public backlash over past decisions.
The singer is back to her best with 13th studio album Strength of a Woman, which she released last month (Apr17), and with a fresh start has come a new perspective on her fame.
Discussing how she overcame various professional problems over the years, such as her 2012 Burger King advert being deemed racist, she told the Los Angeles Times: "You know, it all boils down to me taking responsibility for my own career and not trusting people with it. Or making decisions for me. I didn't know the Burger King commercial was going to turn into, 'She's singing about chicken.'
"I'd never seen so much hatred come from a career mistake. Then right after that it was the Foundation for the Advancement of Women Now (FFAWN) fraud and all the (stuff) that went down with that. It had nothing to do with me, but my name is on everything. Taxes, this and that. It was one thing after the next. It was all so negative."
Mary's charity, which she set up with businessman Steve Stoute, was hit with several lawsuits in 2012 and accused of various offences such as withholding loan repayments. While it was a difficult period for the Family Affair singer she saw it as a "wake-up call" to look after herself more, especially as her marriage to her manager Martin 'Kendu' Isaacs was also in a bad way. Mary filed for divorce in July 2016. Her estranged husband is demanding Mary J. Blige's estranged husband is demanding $130,000 (£100,542) in monthly spousal support.
"Everybody was scattering, including (my husband/manager), and left me by myself," she recalled of the events that took place five years ago. "That let me know, 'OK, I've got to really learn how to take care of Mary.'"
Source: www.msn.com
Added by AutoAdmin
378 views