News
Prince's siblings named estate heirs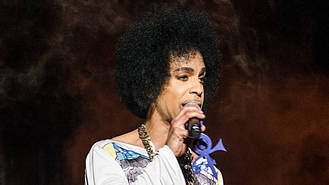 Prince's six siblings have officially been named the only heirs to the late superstar's estate.
The singer's sister Tyka Nelson and their five half-siblings were expected to take charge of the musician's assets, estimated to be worth $200 million (£153 million), after the Purple Rain icon died without a will in April, 2016.
However, the declaration was put on hold after more than 45 individuals filed claims for a piece of the hitmaker's fortune, alleging they were related to Prince. Some of the bids were shut down last year (16), but others are still in the process of being appealed, prompting Carver County District Judge Kevin Eide to hold off from naming the official heirs until the matters are fully resolved.
Lawyers for Prince's siblings filed a formal request for the judge to reconsider the delay, arguing the continued hold-ups are costing the estate too much, and are impeding its efficient administration.
Judge Eide took the motion under advisement earlier this month (May17), and on Friday (19May17), it was revealed he had ruled in their favour, naming Tyka, Sharon Nelson, Norrine Nelson, John R. Nelson, Omarr Baker, and Alfred Jackson the beneficiaries of Prince's estate.
However, he will still hear from any rejected claimants, if appeals court officials send their cases back to him for reconsideration.
The judge has also ruled the six heirs cannot make any moves on Prince's assets without a formal court order, nor can they distribute anything which may negatively impact the claims of those with pending appeals, reports The Associated Press.
The decision is good news for Prince's relatives, as his estate has been managed by court-appointed executors - first bank bosses at Bremer Trust, before financial services experts at Comerica took over in February (17) - since his death from a drug overdose, aged 57.
Source: www.msn.com
Added automatically
617 views