News
Lorde needed distance to write about Kiwi life experiences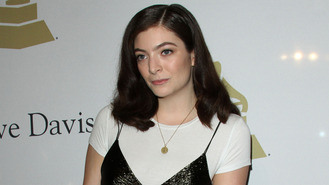 Lorde had to put some distance between herself and her native New Zealand home to be able to write about her life there.
Following the success of her 2013 debut album Pure Heroine, the Royals singer retreated back to her native country in late 2014 to have a break and be with her friends and family.
In late 2015, she began working with producer Jack Antonoff on her follow-up effort and she would divide her time between New Zealand, where she would live her life, and Jack's native America, where she would then go and write about her life.
She admits to Rolling Stone magazine that she needed to get away from home to make music about it.
"I would go (to New Zealand) and do everything that I end up writing about, and then I'd fly 10,000 miles and write about it," she said. "I felt having the distance was really important for me. I really needed the freedom to be like, 'This is what I'm gonna say about this person.'"
Everything on the album "give or take a couple of lines" is about New Zealand and her friendship group, and one of the first songs they wrote was Liability, about how toxic her fame can be to those who would want to get close to her.
"That was very important," Jack added. "It opened up a big space, which was 'OK, there's a way that you can talk about all of these things that have changed, and it's not going to put you on an island'... Everyone feels like a liability to their friends and family sometimes."
Lorde, 20, lived in New York from mid 2016 and spent a lot of time in Jack's home studio in Brooklyn, where he lives with Girls actress Lena Dunham, and Lorde admits there were times she feared she didn't have another album in her.
One time she freaked out so badly that Jack sent her out of the studio and "flicked me across the globe", where she spent a month to gather her thoughts.
Melodrama is set for release on 16 June (17).
Source: www.msn.com
Added by AutoAdmin
196 views