News
Big Boi: 'Originality is essential'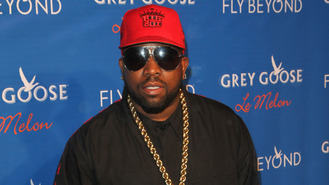 Rapper Big Boi has stressed how important it is for people to "be original".
The OutKast star has shared some pearls of wisdom during an interview with Q magazine, titled '10 Commandments'.
One piece of advice he deems essential is that readers don't follow the crowd when trying to achieve their dreams, recalling his own experiences as example.
"Be true to the real you," he noted. "In a room full of carbon copies, it's important for you to be the original. There's only one you so don't be afraid to be you wholeheartedly!
"We got booed from being from the South when OutKast started out, but we stayed true. The Atlanta element in what I do is what I like to call 'elite street sh*t. We're street-smart, book-smart guys who love what we do."
The star, real name Antwan Andre Patton, formed OutKast with his music partner Andre 'Andre 3000' Benjamin in 1991 and the pair boast hits including Roses and Ms. Jackson.
While Big Boi is adamant that individuality is key to becoming successful he also urges people to be open to change, as he feels personal evolution is a part of life.
"Always try to reinvent yourself, in a natural way," he explained. "I'm always trying to find a new sound, new flows. Taking risks is the most important thing to me. I truly feel like my new record is a rebirth – it really feels like all bets are off. So actually my biggest Commandment or piece of advice for you is go get Boomiverse!"
Boomiverse is his third solo studio record and is due for release later this month (Jun17), featuring collaborations with Maroon 5's Adam Levine and fellow hip-hop star Snoop Dogg.
Source: www.msn.com
Added by AutoAdmin
337 views