News
Britney Spears 'losing to Céline Dion in Vegas'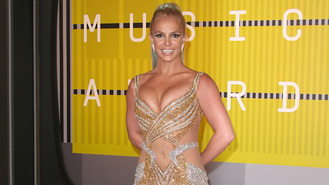 Britney Spears is apparently losing the Vegas ticket war to powerhouse performer Céline Dion.
Since her residency began at Planet Hollywood in 2013, Britney, 33, has ruled Sin City with her energetic show. Céline, 47, has always been a popular fixture too, beginning her shows at Caesar's Palace in 2002. She returned to the venue in 2011, but was forced to take a break in 2014 to look after her husband René Angélil who is fighting throat cancer. She triumphantly returned to the stage in August 15, which has apparently hampered sales of Britney's show.
"It's a Vegas war now that Céline is back, and Britney is losing in a major way," a source commented to Page Six. "Céline has sold out almost every show.
"Britney got off to a really good start, but her fans aren't particularly Vegas people. It's hard to keep people interested in an act like Britney Spears since she's a 1990s, 2000s pop star. That fan base doesn't really come to Vegas to see shows."
Mega DJs like Calvin Harris also dominate the bill on the Las Vegas strip, which could be one reason why younger people chose to shun the mainstream shows. Acts like Céline and other legendary performers such as Elton John still attract packed out auditoriums, but that's because their target audience is older, according to the insider.
"Britney's fans are young adults who grew up with her as little girls. How many times do they (go to) Vegas?" asked the source. "She can fill arenas, but a residency is another beast. A residency is different from a worldwide tour. Those seats have to be filled every night, and that's difficult to do with a younger fan base."
One person that Britney is hoping will catch the show is British superstar Adele, who's back with a new album after a four-year hiatus. After admitting she'd love to catch Britney's show in an interview, the Stronger singer was quick to offer a swap.
"@Adele I'll trade you 2 tickets to my show for 2 tickets to YOURS! Stop by #PieceOfMe and say #Hello anytime!!" Britney tweeted.
Source: www.msn.com
Added automatically
585 views