News
John Mayer's music is more 'me'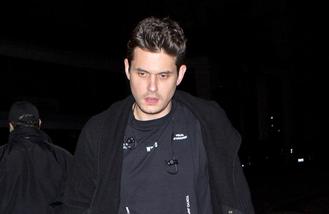 John Mayer believes his music is more "me".
The 39-year-old singer songwriter has admitted throughout his career at the helm of the music industry he has made "all the moves" on the "musical chessboard", but he now feels he has found his feet and is able to create songs that he wants to make, and is no longer a "dummy".
Speaking about his career, the dark-haired hunk said: "For all the moves I've made on the musical chessboard, I am now me. I'm no dummy."
And the 'Gravity' hitmaker has started to understand what style suits him, although it may not be the genre he enjoys listening to.
He explained: "I know my record could use some rock bangers. I went in once a week and would play a Black Keys feel on the drums, and distort the guitar, and start making up words. Then I'd listen and go, 'I don't buy it.' The older I get, the more I realise you don't have to embody everything you love. Does that sound depressing? Or does that sound right?
"I don't apply as much from the blues world to my music as I'd like to, but there's a lot to be applied from the blues world spiritually on this."
The star believes fellow musicians "care" more about the songs they produce than ever before.
He said: "In a lot of ways, it's 2003 again, and in a lot of ways it might as well be the year 3000. But what I see right now is that artists care about songs more than they have ever cared about songs. They want them. They want to have written them. You're seeing this shift back to real fundamentals in songwriting."
And Mayer believes there is a "contract" between him and upcoming artists, who are inspired by him, to help them feel "accepted" in the business.
Speaking to The Rolling Stones magazine about newcomers, he said: "We don't realize that every five years a mother**ker is born into the world of music. I looked up to Eric Clapton and Stevie Ray Vaughan. All my heroes were awesome to me, so there's a contract to make the new guys feel accepted."
Source: www.msn.com
Added automatically
581 views