News
Lily Allen offers victims of high-rise apartment building blaze a 'bed and tea'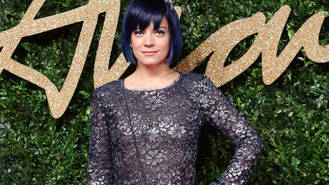 Lily Allen has reached out to victims of a huge fire in a west London apartment block, offering them food and a place to stay.
The singer responded after being woken by sirens in the early hours of Wednesday morning to discover the 27-storey Grenfell Tower apartment block in north Kensington, London was ablaze.
Residents were reportedly trapped in the upper floors of the tower block, which houses over 100 families, located just minutes away from the singer's home in London's Notting Hill.
Dany Cotton, Commissioner of the London Fire Brigade called the fire "an unprecendented incident" in terms of its scale, and has confirmed 50 people have been taken to hospital and there have been a number of fatalities.
Lily kept vigil online and reached out to those who may have been affected, offering: "If anyone need a bed or a lift, or tea tweet me and I'll follow back. #NorthKensington."
Jeremy Clarkson, the host of Amazon show The Grand Tour, encouraged locals in the affluent area of Kensington to make donations to those affected. "People of Kensington. Remember to give what you can spare - clothes etc - to those made homeless by that terrible fire," he wrote on Twitter.
And BBC Radio broadcaster Fearne Cotton tweeted her support for the residents posting: "Praying for all those involved in the west London fire today. A tower block that I used to live close to. Love and prayers for all involved."
Forty fire engines with 200 officers responded to the blaze before 1am to tackle the flames, which were tearing through the tower block from the second floor upwards.
Cotton called the incident "a serious and complex fire", adding: "At this time I am very sad to confirm that there have been a number of fatalities." She added the cause of the fire is unknown.
Source: www.msn.com
Added automatically
532 views