News
Smashing Pumpkins embarking on reunion tour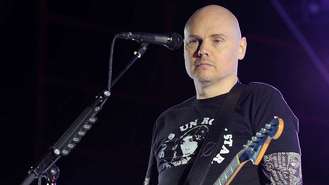 Three of the original stars of Smashing Pumpkins are hitting the road for a reunion tour.
Frontman and longtime band leader Billy Corgan recently revealed he would be reuniting three quarters of the band's classic line-up, after posting pictures of himself in the studio with James Iha and Jimmy Chamberlain, and now the trio has announced it will kick off the Shiny and Oh So Bright tour on 12 July (18) in Glendale, Arizona.
The trek marks the 30th anniversary of the band's formation and it will feature songs from the group's first five albums.
"Some 30 years ago, as The Smashing Pumpkins, James Iha and I began a musical journey in the cramped rear bedroom of my Father's house," a statement from Corgan reads. "And so it's magic to me that we're able to coalesce once more around the incredible Jimmy Chamberlin, to celebrate those songs we've made together."
"This show and staging will be unlike any we've ever done, and will feature a set unlike any we've ever played," the statement continues. "For, if this is a chance at a new beginning, we plan on ushering it in with a real bang."
The tour announcement comes a day after D'arcy Wretzky, the group's fourth member, lashed out at the rocker, accusing him of lying about inviting her to participate in the reunion. The band members released a statement insisting they tried to involve her, but, in a new interview, the 49-year-old rocker insists that wasn't true.
"He (Billy) says that he's invited me to come out and play for all of these things, which is a complete lie," she tells U.S. website Alternative Nation. "He's never invited me to anything."
Guitarist Jeff Schroeder, who has been with the band since 2007, will play in Wretzky's place.
Source: www.msn.com
Added automatically
653 views