News
Jason Derulo criticised for sampling Polynesian teenager's TikTok hit without permission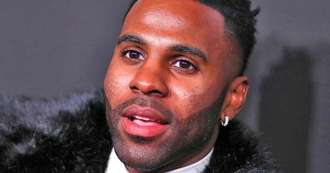 Jason Derulo has been criticised for sampling a piece of music posted on TikTok by New Zealand musician Jawsh 685 – real name Joshua Nanai – without giving proper credit or gaining official clearance.
Nanai's "Laxed (Siren Beat)" has gone viral on TikTok after featuring on over 750,000 TikTok's a day and gaining more than 43 million views.
The 17-year-old's track pays tribute to his Samoan and Cook Island heritage, both by referencing "685" midway through (the calling code for Samoa) and in the "siren jam" sounds.
Last sunday (17 May) Jason Derulo dropped a few bars of his new song "Savage Love" which used the "Laxed" melody as the hook without giving credit to the New Zealand teen.
That sparked a backlash from Nanai's fans, and Derulo's next "Savage Love" post credited Nanai and his beat in the caption. "Had fun remixing @jawsh_685 siren beat #SavageLove summer vibes," wrote Derulo, who also tagged Nanai in response to a fan on Instagram, writing, "@jawsh_685 killed this beat."
According to Variety, Nanai is in the final stages of negotiating to sign with Columbia Records. The label went to extreme lengths to locate the young musician including contacting his mum on Facebook and his local boxing gym.
Nanai was already in talks with Derulo about him jumping on his track, but according to a source, Derulo didn't wait for a sign-off before using "Laxed" on his own song.
"Jason wanted the beat for a record," said the source. "He wanted the song to be a Jason Derulo song with Jawsh as a producer. But Jawsh should make decisions of what he wants to do with it, not be bullied by a bigger artist into putting it out."€
Polynesian music communities took to social media to express their discontent.
"Give credit to the NZ producer that made the original beat," wrote one Twitter user.
"You not slick Jason Derulo, we seen you delete it the first time cos it was getting flooded with hate," wrote another. "Make sure you give love ($) to jawsh365 for the beat you ripped."
"I just hate how Jason Derulo didn't give credit to youman," added a YouTube user. "Our pacific islanders and other islands should be thanked for showing this sound especially jawsh 685."
"Just in time for Pacific Islander history month, Jason Derulo honored the Polynesian community by completely stealing an entire beat from a teenage Polynesian artist" commented one TikTok user. "Pacific Islanders have been trying to make it mainstream for years. But it's' [sic] hard when big artists like Jason have to steal stuff to stay relevant."
Source: www.msn.com
Added automatically
408 views