News
Sinn Fein MLA Linda Dillon sorry for using offensive word in Stormont committee meeting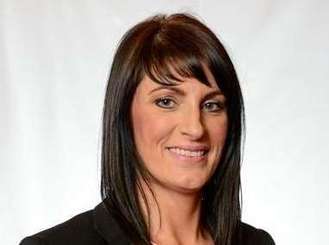 Linda Dillon said she used the word "coloured" during a Stormont committee meeting addressing Section 75 (equality) matters.
The term "coloured" is considered unacceptable due to its association with racial segregation and the subjugation of black people, primarily in the US.
The Mid Ulster representative said: "I just wanted to put into the record in committee, given that it was in committee that I used the word, and just wanted to put on record that I am genuinely and sincerely sorry for the hurt that was caused and the anxiety that was caused, and any offence that was caused to anybody.
"It was not my intention but irrelevant is the intention, that is what happened, so I apologise unreservedly."
Coloured is regarded as a racial slur which recalls a time when casual racism was a part of everyday life.
Stormont justice committee chairman Paul Givan accepted her apology.
He said: "At the time I did not sense any malice in terms of what had been said whatsoever last week.
"We are content we will leave it at that at this stage."
Source: msn.com
Added automatically
321 views