News
Sophie Turner congratulates Jonas Brothers on Hollywood Walk of Fame star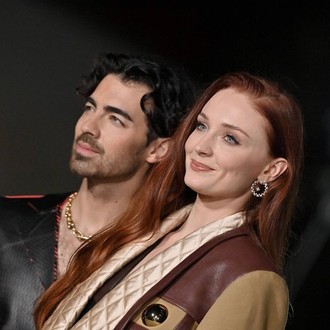 Sophie Turner praised the Jonas Brothers online after the band received a star on the Hollywood Walk of Fame on Monday.
In a Tuesday Instagram post, the Game of Thrones actress congratulated her husband Joe Jonas and his brothers Nick and Kevin on receiving a star on Hollywood's Walk of Fame.
"To see the hard work and love and light you boys bring to your music... it's an honor just to watch from the sidelines," Sophie captioned a photo from the unveiling ceremony on Monday. "After almost 20 years of hard work, you boys are so deserving of this. I'm so lucky to count you as family. I'm proud of you every day."
Sophie attended the event alongside Nick's actress wife Priyanka Chopra and Kevin's partner Danielle.
The Jonas Brothers expressed their excitement at receiving the star by announcing their latest project, The Album, at the ceremony.
"It's nice to reflect on this nearly 20-year journey and to commemorate it here today, but we're looking towards the future and what's coming next," Nick said at the podium. "So with that, I think that we should make a quick announcement. We are excited to announce today that our new album, The Album, will be coming out May 5th, and we can't wait to see you on tour later this year."
Photo: Cover Media
Source: Cover Media
Added automatically
118 views