News
Mick Fleetwood hints Fleetwood Mac band is 'done' after member Christine McVie's death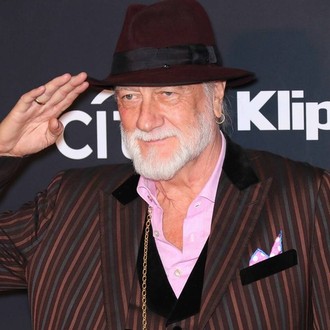 Mick Fleetwood has predicted Fleetwood Mac would disband after Christine McVie's death.
While speaking on the GRAMMY Awards red carpet on Sunday, the Fleetwood Mac drummer and co-founder revealed the band was considering splitting up following the death of their keyboardist, songwriter, and vocalist Christine McVie.
Christine died in November last year at the age of 79, following a short illness.
The band's last performance with McVie was at a 2020 tribute concert for founding member Peter Green, held at the London Palladium.
"I think right now, I truly think the line in the sand has been drawn with the loss of Chris," Mick commented of the band, via BBC News. "I'd say we're done, but then we've all said that before. It's sort of unthinkable right now."
He added the other bandmates were focussing on other musical projects currently, saying, "They all get out and play, so I'm gonna be doing the same thing, finding people to play with." He stipulated he would perform in the future, but "not as Fleetwood Mac".
During the Grammys' In Memoriam segment, Fleetwood, along with Sheryl Crow and Bonnie Raitt, performed Songbird, a Fleetwood Mac single written by McVie.
Photo: Cover Media
Source: Cover Media
Added automatically
124 views