News
Katy Perry commits to three-month sobriety pact with fiancé Orlando Bloom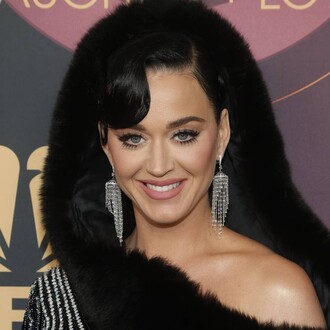 Katy Perry has revealed she is currently five weeks into a three-month sobriety pact with her fiancé Orlando Bloom.
During a curated cocktail event at Mister Paradise in New York City on Monday, Katy disclosed she would not drink alcohol because she and Orlando have agreed to ditch booze for three months.
"I've been sober for five weeks today... I've been doing a pact with my partner and I want to quit," the singer and mom shared while jokingly pretending to cry, reports People.
When her fellow American Idol judge Luke Bryan playfully asked if she was going to give in, Katy replied, "No, girl! I can't cave. I made a promise. Three months."
Katy and Luke were joined at the event by fellow judge Lionel Richie and American Idol host Ryan Seacrest.
Instead of drinking alcohol, the Teenage Dream singer sipped on beverages from De Soi, the line of non-alcoholic apéritifs she launched last year.
The 38-year-old has been in an on-off relationship with the Pirates of the Caribbean star since 2016.
The actor proposed to Katy on Valentine's Day 2019 and they welcomed their first child, a daughter named Daisy, in August 2020.
Addressing their plans to get married, the Roar hitmaker said on The Drew Barrymore Show in September: "There's still a plan but the location is challenging. I love a big celebration. I am all about big, fun, exotic, great celebrations. So, hopefully, soon."
Photo: Cover Media
Source: Cover Media
Added automatically
72 views