News
Janelle Monáe reflects on growing up with parents 'who were addicts'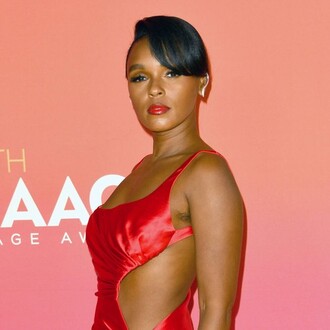 Janelle Monáe has opened up about feeling 'fearful' of drugs growing up.
During an in-depth interview with Rolling Stone published on Monday, the 37-year-old - who identifies as non-binary and uses they/them or she/her pronouns - recalled how both of her parents struggled with addiction when she was younger.
Accordingly, Janelle was wary of drugs for a long time, but decided to experiment with marijuana and magic mushrooms in recent years.
"I grew up fearful of marijuana because I had parents who were addicts," she said. "They would always say, 'Weed is the gateway drug to being a crackhead' and I grew up with that in my mind and heart."
Janelle also noted that she started smoking weed during the Covid-19 pandemic as means of combatting "anxiety attacks".
"I was like, 'We're in the middle of a pandemic. I'm not on the road, let me test out weed,'" the star continued, before noting how they later sought out therapy and now work with an "emotional support coach".
Janelle is set to release her new album, The Age of Pleasure, on 9 June.
Photo: Cover Media
Source: Cover Media
Added automatically
27 views