News
Anitta was forced to go public with sexual assault allegation after pressure from journalist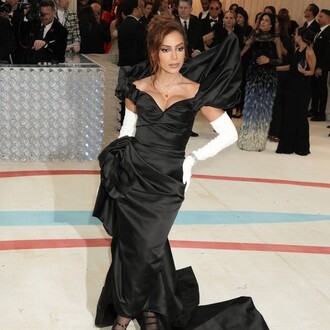 Anitta came forward with an allegation of sexual assault in 2020 after she started feeling pressure from a Brazilian journalist.
While speaking to Harper's Bazaar for an interview published on Tuesday, the Envolver singer opened up about feeling forced to speak out about being sexually assaulted as a teenager after a journalist on Twitter alluded to it.
"I felt so mad that this guy felt that he knew something about me that could hurt me," Anitta said of the journalist. "I don't like when people try to threaten me or say, 'Oh, I know this and that about you.' Oh really? Go there. Say it. If I don't say it before you, I really don't care."
The 30-year-old remembered how hearing other women talk about abuse made her feel less isolated and she wanted to do the same for other survivors.
"It was like when I created my character, Anitta, I just wanted this woman that nobody could f**k with. Because in the moment, you still blame yourself; you think that if you behaved differently, that wouldn't happen to you," she added.
The Brazilian pop star, real name Larissa de Macedo Machado, alleged that she was sexually assaulted by an abusive boyfriend when she was 14 or 15 during an episode of her 2020 Netflix docuseries Anitta: Made in Honório.
Talking to the camera, Anitta explained in the show how the alleged incident transformed her life.
"For all of you asking yourselves how Anitta was born, that's how. She was born out of my desire and need to be a brave woman," she stated. "One who no one could ever harm, who no one could ever bring to tears, whose feelings no one could ever hurt, who could find a way out of any situation?... ?that's how I created that character."
Photo: Music-News
Source: Cover Media
Added automatically
69 views