News
Jennifer Lawrence denies rumours about 'secret fling' with Liam Hemsworth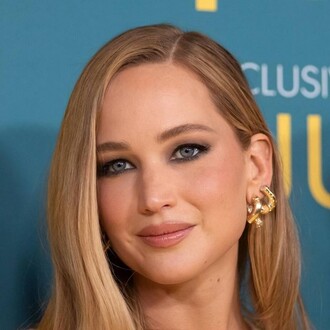 Jennifer Lawrence has denied having an affair with her The Hunger Games co-star Liam Hemsworth while he was with Miley Cyrus.
During an appearance on Watch What Happens Live with Andy Cohen on Monday night, the Oscar-winning actress addressed a rumour that Liam cheated on Miley with her.
"I would love to (respond to this). Not true, total rumour," she stated. "I mean, we all know me and Liam like kissed one time, it was years after they broke up."
In January, fans speculated that the singer shaded Jennifer in her Flowers music video by wearing a gold dress reminiscent of one of her Hunger Games red-carpet looks.
Addressing the similar outfits, the 32-year-old added, "I just assume that was, like, a coincidence."
After Andy thanked her for clearing up the rumour, Jennifer replied, "I'm happy to."
Liam and Miley first dated between 2009 and 2013 before rekindling their relationship in 2016. They got married in December 2018 but separated in August 2019.
Meanwhile, Jennifer tied the knot with art gallery director Cooke Maroney in October 2019 and they welcomed their first child in February 2022.
Later in the interview, the Silver Linings Playbook star admitted she has sometimes been "so tempted" to address rumours, although she doesn't have social media.
"Of course, it's really hard if like five people at a party think, you know, I slept with somebody's boyfriend, for example, it's really upsetting, and you then you like multiply it by like eight billion," she noted.
She also referenced her relationship with director Darren Arofonsky when she was asked if she understood their 2017 movie Mother!
"I'm going to be honest, well, I was sleeping with the director so I had Cliffs Notes... (If) anybody needs any tips on understanding their films, you know what to do," she joked.
Photo: Cover Media
Source: Cover Media
Added automatically
69 views