News
Adele pauses show to scold security for bothering fan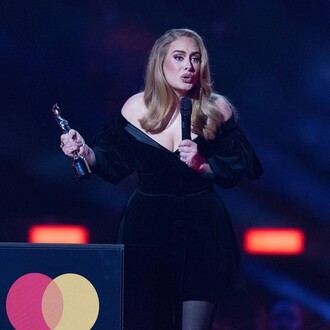 Adele stopped her Las Vegas concert on Saturday to scold security for bothering one of her fans.
During her performance of Water Under the Bridge at Caesars Palace, the Hello hitmaker stopped singing to admonish venue security for bothering a concertgoer.
"What is going on with that young fan there, that's been bothered so much since I came on, for standing up?" Adele could be heard saying in a video taken by an audience member. "What's going on with him?"
She then took her microphone from its stand and walked further down the stage.
"Yes, you with your hand up. Yes, you, put your hand up," she said to an unidentified person. "Yes, you, with the stick in your hand. Yes, him. What are you doing? Why are you out bothering him? Can you leave him alone, please?"
Placing her microphone back on the stand, she addressed the fan directly, saying, "They won't bother you again now, darling. You enjoy the show."
Explaining the situation to the rest of the audience, Adele said, "Sorry, guys, he's been bothered the whole show by security and other people sitting behind him. He's here to have fun. All of you are here to have fun. Let's go again."
The British singer then restarted her performance.
Her Weekends with Adele residency is due to conclude in November.
Photo: Cover Media
Source: Cover Media
Added automatically
42 views