News
Jurors asked - are you Jackson fan?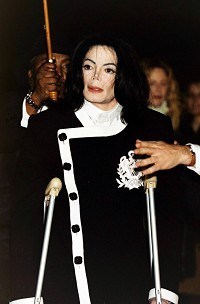 Lawyers in the case against Michael Jackson's doctor want to know if prospective jurors were fans of the pop star, how much they know about his death, and how familiar they are with 27 different prescription drugs he may have taken.
A 29-page questionnaire with those and other questions was released after prospects who said they could serve on the two-month trial of Dr Conrad Murray finished answering its 117 questions.
Candidates were asked if they had ever seen Jackson or his family members in person, whether they own his records or DVDs, attended his concerts or saw his posthumous concert movie, This Is It, and if so why they watched it.
In one section, prospects were asked if they knew any of the more than 100 potential witnesses. Included on the list were Jackson's three children - Prince, Paris and Blanket - as well as his parents, brothers and sisters.
Large chunks of the questions involved familiarity with drugs and exposure to media coverage of the case, including internet and social media postings. Jury prospects also were asked if they had ever posted blog entries about the case.
In a section headlined, "Attitudes about celebrities and people in the news," they were asked, "Do you think that people of wealth or fame are treated differently in the court system?"
Murray has pleaded not guilty to involuntary manslaughter. He is accused of gross negligence for administering the anaesthetic propofol and other sedatives to Jackson before he died.
The trial is likely to focus on his competence based partially on his reactions after Jackson stopped breathing on June 25, 2009.
Judge Michael Pastor set a hearing for April 21 to deal with the motions.
Source: music.uk.msn.com
Added by AutoAdmin
1005 views