News
Geldof: Love is what it's all about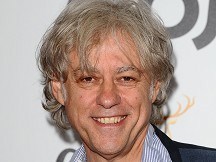 Bob Geldof says he finally understands what life's all about - love.
The singer and campaigner, who was married to the late Paula Yates, has been in a long relationship with French actress girlfriend Jeanne Marine.
He said: "At 19, I didn't understand that without the existence of love, the human condition is painfully absurd and futile.
"I think that's understood by most people, but I'd never got it 'til recently, how critical it is to be in love and to be loved."
The singer, who has released a new album, How To Compose Popular Songs That Will Sell, said: "Writing the song To Live In Love for the new album was a blinding revelation to me, 40 years too late, of course.
"It surprises me as I race to 60, that things are OK. Who would've expected that?
Bob begins a UK tour in September 2011.
Source: music.uk.msn.com
Added by AutoAdmin
1391 views