News
Jackson shows contract 'off limits'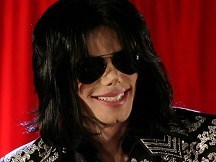 The judge in the trial of Michael Jackson's doctor has blocked defence lawyers from asking about the singer's multimillion-dollar contract for his final concert series.
Lawyers for Dr Conrad Murray had wanted to introduce Jackson's contract with concert giant AEG Live to show that he would be heavily indebted to the promoter if the gigs were cancelled. They said Jackson would be desperate to make sure the shows continued.
But Superior Court Judge Michael Pastor said allowing evidence about the contract might confuse jurors, who are considering whether Murray's actions caused Jackson's death in June 2009.
"This is not a contractual dispute. This is a homicide case," Mr Pastor said.
Defence lawyer Ed Chernoff told Mr Pastor that Jackson would have been indebted to AEG Live for nearly 40 million US dollars (£25 million) if the shows were cancelled. Mr Chernoff contends that led Jackson to give himself a dose of the anaesthetic propofol in a desperate attempt to sleep.
But prosecutors contend Murray, who denies involuntary manslaughter, gave the fatal dose.
Although Mr Pastor blocked the AEG contract testimony, he will allow some evidence from Randy Phillips, the company's president and CEO.
The judge said Mr Chernoff could ask Mr Phillips about putting together the shows, called This Is It, the singer's conduct during a March 2009 press conference and any issues that may have occurred with Jackson's performance of rehearsals.
Mr Phillips is expected to testify later, after jurors hear from Cherilyn Lee, a nurse practitioner who has said Jackson repeatedly asked her for propofol to help him sleep, but she refused.
Ms Lee began her testimony, the sixth witness that Murray's team called to try to shift the blame for Jackson's death to the singer himself.
Source: music.uk.msn.com
Added by AutoAdmin
701 views