News
Dylan covers mark human rights day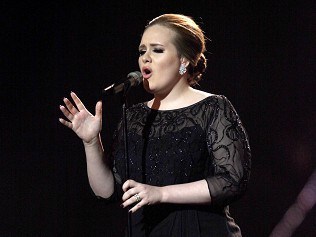 Covers of Bob Dylan songs by dozens of different artists are being aired to mark International Human Rights Day.
The charity Amnesty International made available Chimes of Freedom: The Songs of Bob Dylan Honoring 50 Years of Amnesty International on Facebook (www.facebook.com/amnestyusa) for 24 hours only.
The four-disc collection - set for release on January 24 in North America and January 30 in the UK - contains 76 newly-recorded Dylan songs by more than 80 artists.
Individuals who "like" Amnesty International USA on Facebook were able to stream the entire collection for a 24-hour period beginning at 4pm.
The collection features songs by performers such as Adele, Jackson Browne, Marianne Faithfull, Bryan Ferry, Sinead O'Connor and Carly Simon.
Helen Garrett, the charity's director of special projects, said: "Chimes of Freedom is an abundance of riches. It's fair to say that the collection shows how deeply musicians feel about the beauty of Dylan's music - across generations - and how passionate they are about supporting human rights.
"We hope all of their fans will be inspired, too, and engage with millions of activists around the globe to protect the rights of people everywhere."
Chimes of Freedom is dedicated to the thousands of people worldwide who are imprisoned or threatened for the peaceful expression of their beliefs.
A spokesman for Amnesty said they were encouraging people who are inspired by Dylan's music to join their three million activists worldwide who are taking action to protect human rights.
The album was premiering as Amnesty supporters marked Human Rights day by participating in a "Write for Rights" letter writing campaign, a back-to-basics mass-letter appeal on behalf of people or groups around the world suffering human rights violations.
Source: music.uk.msn.com
Added automatically
1103 views