News
One Direction's Zayn in naked dance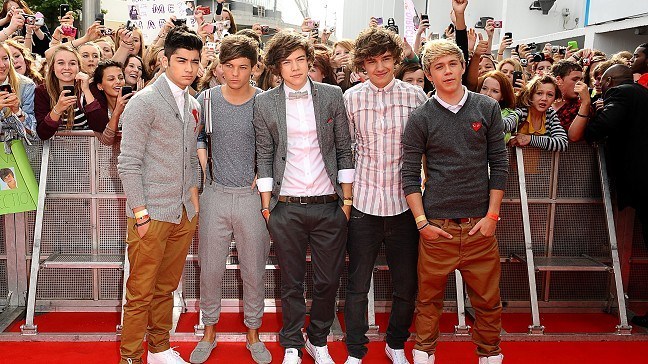 One Direction's Zayn Malik was mortified when he was caught dancing around his flat naked by his cleaner.
The 18-year-old pop star was seriously embarrassed to be seen dancing to The Bee Gees' Night Fever in the buff, according to one of his bandmates.
Bandmate Louis Tomlinson told the Daily Mirror: "It was hilarious. Zayn had his radio on full blast and was dancing around to Night Fever totally naked when his cleaner walked in on him.
"She walked in on him fully naked, properly giving it some!
"But the funny thing is, she didn't say, 'Sorry' and walk straight out. No, she said 'Sorry', glanced down and just stared. She was pretty shocked. She gasped and said 'Sorry, sorry' a few times and only then did she leave - Zayn kinda yelled too!"
Meanwhile, Zayn has vowed to give up smoking in the new year. According to The Sun the boyband star's management are not pleased with him keeping up the habit.
He said: "My New Years' resolution is definitely to quit smoking. I need to do it."
And Niall Horan has promised to use the gym more next year.
Liam Payne said: "I ask Niall if he wants to go to the gym and he says 'I'll see you there' then never turns up, unless he's hiding under the weight bench lifting 40kg and I didn't spot him."
Source: music.uk.msn.com
Added automatically
2048 views