News
LMFAO DJ set interrupted by fire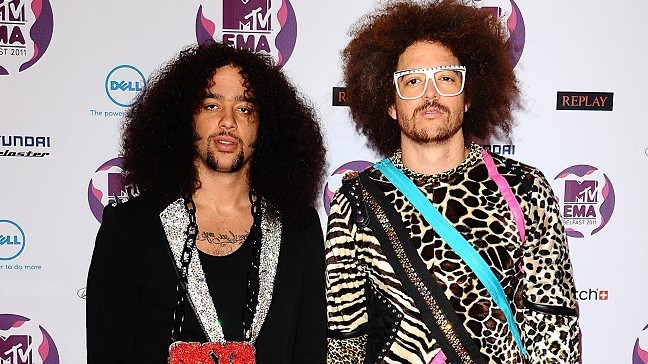 LMFAO's Redfoo was forced to cut short a DJ set in Honduras when a fire broke out, filling the venue with smoke.
The hip-hop star was playing at the Coliseo Nacional de Ingenieros in the capital of Tegucigalpa on Wednesday when the venue's electrical system apparently caught fire, MTV News reported.
Fans apparently ran scrambling for the exits, and while no one was seriously injured, at least 15 members of the crowd were reportedly treated for smoke inhalation.
Redfoo joked on Twitter: "Epic concert tonight!!!! Everybody in Honduras, we set the place on fire!!!! #sorryforpartyrocking."
He added: "They told us there was a fire when we were on stage. Then we went to the dressing rooms and there was smoke in the halls. On a serious note, hope everybody is safe from the fire tonight!"
Honduran authorities suggested the fire was started intentionally, although it is not known if any arrests have been made.
Redfoo later told MTV News: "All of a sudden, right in the middle of Beatockin, my manager Ian Fletcher shouted, 'There's a fire under the stage. We have to go!'
"I didn't want to go! I didn't realise how serious it was. The security escorted us out the venue. We were forced to leave a few items behind, nothing irreplaceable.
"I hope everybody is safe. Honduras fans are true party rockers! This will go down in history as one of craziest Redfoo DJ sets ever."
LMFAO were soon celebrating again as their hit Sexy And I Know It rose to the top spot on the Billboard Hot 100 singles chart, knocking off Rihanna's We Found Love. They are set to play a New Year's Eve gig at the Haze nightclub in Las Vegas.
Source: music.uk.msn.com
Added automatically
1304 views