News
Chris Brown injured in Drake brawl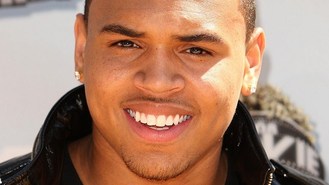 Chris Brown, his girlfriend and his bodyguard were injured when a dance floor showdown with members of hip-hop star Drake's entourage turned into a bottle-hurling brawl, police have confirmed.
The Turn Up The Music star tweeted a photo of himself with a cut chin, then later removed it, as well as other messages about the fight, including epithets and taunts. A representative later released a statement saying the singer and his girlfriend, model Karrueche Tran, were victims of a "brutal attack".
A representative for Drake said the star was on his way out of the club when the altercation began.
"He did not engage in any activity which resulted in injury to person or damage to property," Drake's rep said.
It's not clear what prompted the fight, though both Brown and Drake at one time dated singer Rihanna.
Witnesses told police that two men approached Brown's table and asked him whether he had a problem with Drake, and he replied he did not. Later, as Brown was leaving the club, five men blocked his way on the dance floor and started taking off their shirts and yelling, police said.
At some point during the face-off, bottles started flying. Police said it's not clear whether the bottles were tossed by members of either entourage, or by fellow clubbers eager to egg on a dispute.
Five bystanders, four women and a man, also suffered cuts during the fight at the club W.i.P. in Manhattan's SoHo neighborhood, police said.
Police were looking for surveillance footage and talking to witnesses. No arrests have been made and no complaints filed, and no one has identified any one person as an assailant, police said.
"Chris and his party are cooperating with NY authorities who are pursuing this incident further," Brown's representatives said in a statement.
Source: music.uk.msn.com
Added by AutoAdmin
697 views