News
Gaga's album 'needs a lot of work'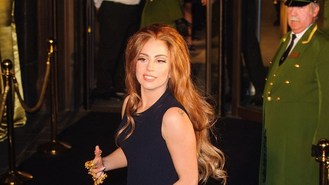 Lady Gaga's friend and collaborator Zedd has revealed her new album still needs a lot of work.
The Born This Way singer has been working on her fourth album ARTPOP for over a year, and despite it being due for release in 2013, Zedd revealed the tracks they have been working on are "still all really rough".
The producer told MTV News: "The problem with her is she's a lot busier than I am, so it's hard to find time to work on something together. So we've been working on it for over a year now. There's still a lot of work."
The EDM star also revealed the hard-working pop diva is not always on top form in the studio, and he was nervous at first about criticising her voice.
"After the first time we worked in the studio, I just went back and kind of thought about it and I decided that I would just be honest," he said.
"It took a day or two to kind of get used to that, but now it's totally fine. I can say, 'That was not good. You can do better.' And when it's good I'll say 'It's great.'
"I try to treat everyone the exact same way, because I think that will lead to the best results.
"But it was definitely hard to get used to sitting with someone who's probably the biggest singer on the planet and say, 'You know, I think you could do better.' I would always say that, and that's nothing mean. But then you say that to someone that sold millions of records and you sold a couple thousand and, you know, I had to get used to it."
Source: music.uk.msn.com
Added automatically
1136 views