News
Noel Gallagher rant is YouTube hit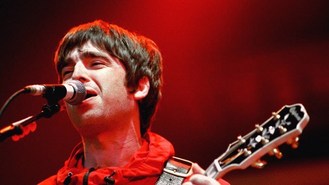 A frank and expletive-ridden rant by f ormer Oasis star Noel Gallagher in which he trashes the band's efforts at making videos has become an online sensation.
The musician, who quit the band in 2009 after falling out with brother Liam, said the band's approach to promos could be summed up as "walking and playing and standing still - and looking bored".
And he also tells fans the group should never have even bothered making their fourth album Standing On The Shoulder Of Giants.
His candid views are revealed in a commentary recorded for a DVD collection of the band's promo films, in which he pleads just as the single Who Feels Love? begins: "Can we listen to this with the sound down?".
The star's most damning and hilarious comments have been edited together into a foul-mouthed 10-minute film which has been attracting thousands of views on YouTube.
Guitarist and songwriter Gallagher ridicules many of the band's promos for being nonsensical and also criticises their music and his old verbal sparring partner Robbie Williams.
And he tells how he was completely drunk as he filmed the promo for hit single Whatever.
In the voiceover, he explains: "I'm f****** drunk in this video. Look how p***** I am there ... I can't begin to tell you how p***** I was. I was s***-faced."
As he discusses the animated film for All Around The World, he grumbles: " Robbie Williams based his entire f****** career on this song, that's what I hate about this."
And he then asks incredulously: "Is that a man with legs made of sausages? That's not real. Someone's having a laugh. I know for a fact that has got nothing to do with this song. A man with legs made of sausages? F****** hell."
Discussing Standing On The Shoulder Of Giants, he admitted: "We really shouldn't have made this album if I'm being honest."
And talking about the 2000 song Sunday Morning Call, he says: " I f****** hate this next tune, I really f****** hate it. I don't know what I was thinking at the time."
Source: music.uk.msn.com
Added by AutoAdmin
786 views