News
Ed Sheeran proud of concert proposals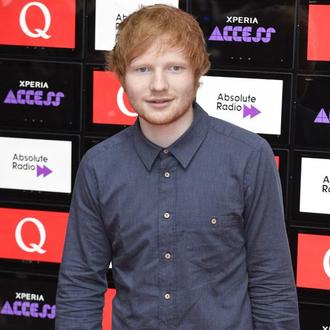 Ed Sheeran was very proud that five couples got engaged at one of his concerts. The 23-year-old singer's music inspired several guys to pop the question at his show at The O2 arena in London on October 13 and he admits he was delighted to realise what was happening when he was on stage.
Speaking at the Xperia Access Q Awards on Wednesday (22.10.14), he told BANG Showbiz: "I think it's great that my music inspired people to do that ... I was thinking though when the first guy proposed the other four guys must have been thinking, 'Oh no, that was my idea!' "
Ed is also pleased so many couples seem to have 'Give Me Love' or 'Tenerife Sea' as 'their song' as it would have been "weird" if the guys had proposed to his non-romantic tracks.
He added: "I'm glad they're getting engaged to the right songs, it would be a bit weird if they were proposing to 'You Need Me, I Don't Need You'."
Ed was named Best Solo Artist at the ceremony, held at the Grosvenor House hotel in London, and took the opportunity on the red carpet to address Isle Of Wight Festival boss John Giddings' claim he was too "boring" to headline his event.
He said: "'I have no problem with him whatsoever and I hope he doesn't have a problem with me. I'm not one to hold a grudge ... Everyone's entitled to an opinion and fair play to him if he thinks that. I wasn't upset, a lot of people think I'm boring - I think other people are boring. It's fine and that's a normal thing to think ... I mean, there's never going to be a shortage of festivals for me to play at but there are a shortage of artists to play festivals."
Source: www.msn.com
Added by AutoAdmin
569 views