News
Serge Pizzorno slams dieting musicians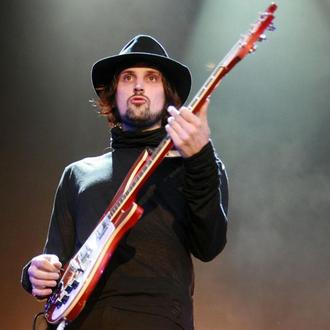 Serge Pizzorno has hit out at musicians who eat broccoli and go on diets.
The Kasabian guitarist admits not everyone enjoys "doing heroin" and downing "50 bottles of whisky", but insists there is something "not honest" about band members who spend their time eating healthily and shopping on online auction website eBay rather than partying.
He said: "At festivals we have these dressing rooms with huge speakers and everyone comes to party.
"The ones that are snobby and turn their noses up are usually the ones eating chicken and broccoli to stay thin.
"There's just something not honest about them. It's the eBayers and people on diets."
The 33-year-old star insists musicians who diet to try to stay thin often get plenty of positive publicity, but he doesn't think that would be the case if people "knew the truth" about them.
He added to Metro newspaper: "They're usually the press darlings that everyone loves - if they knew the truth, maybe they wouldn't."
Serge is known to enjoy the odd beer and recently revealed he wrote Kasabian's song 'Treat' about his "evil twin" after sinking a few alcoholic beverages.
He said: "The lyric about my evil twin is that moment when you have one beer and you make certain decisions. After two beers decisions can still be made but after five or six beers you are a completely different person.
"But there is something amazing about the other person, your evil twin. Although he, or she, will get you into more trouble than you are ever likely to get into, you do buzz off that other person a bit."
Source: www.msn.com
Added automatically
775 views