News
Dolly Parton to renew wedding vows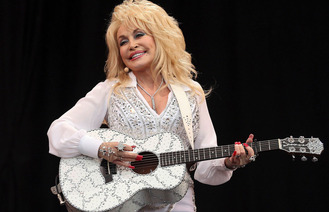 Dolly Parton is to renew her wedding vows. The Jolene' hit-maker will celebrate her 50-year marriage to Carl Dean by reaffirming their love and commitment to each other. She said: "It was my idea to renew the wedding vows - he is too shy and doesn't like the commotion, but he will be glad to do it - if I tell him to. He don't like to get all dressed up, but I will insist that he wears a tux and all. I think he will be proud to do it and he seemed a little excited when I mentioned it. He would never have brought the idea up himself."
Dolly and Carl will celebrate their nuptials at their own home in front of their family and friends. She said: "We will re-marry in the grounds of our home that we built all those years ago - it's a beautiful, old southern mansion and it will be on the date of our 50th wedding anniversary. It will just be family but there will be at least 200 people with all our nieces and nephews."
Meanwhile, the 68-year-old country singer revealed that in the early days, her marriage was nearly threatened by a trip to the bank. She told the Daily Mirror newspaper: "My husband was flirting with this red-headed girl at the bank. My husband appreciates and loves pretty women and I was just jealous because she was tall and beautiful. Nothing ever happened. But we didn't bank there anymore. Too much interest going on at that bank!"
Source: www.msn.com
Added automatically
863 views