News
Harry Styles' health kick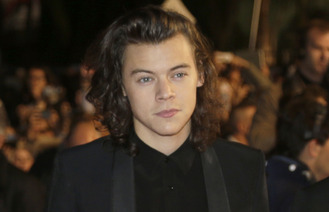 Harry Styles is on a health kick. The One Direction star - who will embark on the band's third world tour next year alongside his band-mates: Liam Payne, Louis Tomlinson, Zayn Malik and Niall Horan - has revealed that he'll be cutting out alcohol this Christmas.
He said: "I'm on the wagon for fitness reasons. I work out really hard and the quickest way to see results is to cut out the booze - especially wine and beer." The 20-year-old 'Steal My Girl' hit-maker joked that it was the worst time to give up drinking whilst also admitting that he had added another item to his ban list.
He told the Daily Mirror newspaper: "If anything, I usually have a vodka tonic but I'm totally dry for Christmas."It's the worst timing because everyone's partying but I'm testing myself. Ice-cream is off limits too - I love it so much."
Meanwhile, Liam recently revealed that the band's rider requests are full of unhealthy junk food. The 21-year-old singer said: "The terrible thing is we're just a bit lazy to make a rider really. We did start the other day and what we did was, we went through back at school, what you'd have in your lunchbox, you'd get to school and your mam would have put something nice in your lunchbox. We're talking Lunchables, Dairylea Dunkers. Pot Noodles are on there as well as Wotsits."
Source: www.msn.com
Added automatically
810 views