News
Chris Brown to be denied entry to Australia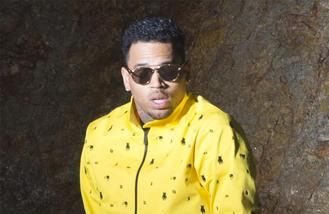 Chris Brown is to be denied a visa to enter Australia stemming from his assault on Rihanna.
The 'Zero' singer is still feeling the effects of his 2009 attack on his then-girlfriend as Australian officials are set to deny his visa request for his past domestic violence issues.
Chris, 26, is due to tour Down Under in December, with tickets going on sale next week.
Immigration minister Peter Dutton said the country's immigration department had issued a "notice of intention to consider refusal", however, the crooner has 28 days to appeal the decision and convince officials to grant him a visa.
Chris has toured Australia on two occasions since the 2009 attack but immigration officials are reportedly under pressure to deny him a visa this time.
Australia's minister for women Michaelia Cash is quoted by BBC News as saying: "People need to understand, if you are going to commit domestic violence and you want to travel around the world, there are going to be countries that say to you, 'You cannot come in because you are not of the character that we expect in Australia.' "
Neighbouring New Zealand has already denied Chris entry into the country.
Source: www.msn.com
Added automatically
663 views