News
CeeLo Green: My drug charges were out of proportion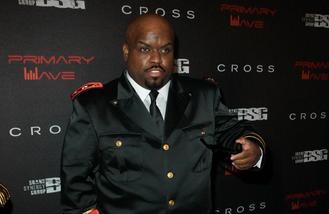 CeeLo Green insists his drug charges were "blown out of proportion."
The 'Forget You' hitmaker avoided jail time last year after he pleaded "no contest" to a charge of furnishing a controlled substance and rape allegations that were also dropped due to a lack of evidence.
Speaking on 'The Steve Harvey Morning Show' radio programme, he insisted the case had been "blown out of proportion" but conceded that he had been "humbled" by the circumstances that began in 2012.
He said: "We are human beings and we make mistakes, but I am not my mistakes. I am here, humbled and humanised and with a heartfelt new album that really does address the wisdom and understanding that I got out of the experience. So I'm very fortunate for that."
Green - who has just released his new album 'Heart Blanche' - was accused of spiking the drink of his dinner date with ecstasy at a sushi restaurant in July 2012, and was sentenced to three years of formal probation and ordered to complete 360 hours of community service.
And in 2014 the star was criticised for posts he made on Twitter relating to his sexual battery court case.
He tweeted at the time: "People who have really been raped REMEMBER!!!
"If someone is passed out they're not even WITH you consciously! so WITH Implies consent".
After temporarily deleting his Twitter account due to the backlash, he re-activated it and posted the following apology: "I truly and deeply apologise for the comments attributed to me on Twitter. Those comments were idiotic, untrue and not what I believe."
Source: www.msn.com
Added automatically
769 views