News
Jimmy Page to return to stage in 2016 with new band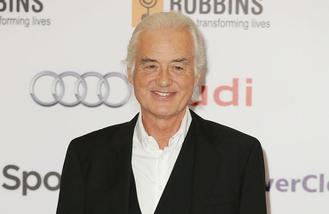 Jimmy Page's new live band won't be "what people are expecting".
The Led Zeppelin legend says his new music will be nothing like the 'Stairway To Heaven' hitmakers and people can expect some "surprises" and songs from "different eras" when he goes on tour in 2016.
Talking about his upcoming new live setup, he said: "It's taken a long time to get to this point, but I want to do it properly. And there will be surprises - that's what I've done all the way through my career, really.
"There will be all sorts of material from different eras.
"Right across the board - that's the way I'm seeing it. But like I said, there will be surprises. It won't be entirely what people might be expecting."
The 71-year-old rocker explained the reason his solo LP and tour have taken so long is because of Led Zeppelin's reissue campaign.
But, when the live shows come around Jimmy will prepare in the same way he did for Zeppelin's show at London's O2 Arena in 2007, where they reunited for a one-off concert.
He told Classic Rock magazine: "The O2 was great and we worked hard on getting that right. I worked at home, with other musicians, before I got together with the other guys (in Led Zeppelin). And I'll do exactly the same thing next time, because the playing has got to be at least at that level as it was at the O2. I know how to go about it."
Source: www.msn.com
Added automatically
729 views