News
Mariah Carey working on new music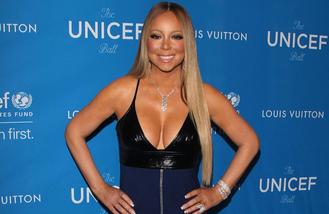 Mariah Carey is working on new music.
The 'We Belong Together' hitmaker dropped her new single, 'I Don't', on Thursday (02.02.17), which was inspired by her break up from James Packer, and promised she was working on more new music already.
She said: "I'm gonna be doing singles, because it's more fun for me to just write singles and not focus totally on doing one whole album. It seems like a lot more fun to just sit down, write a single, collaborate.
"Hopefully, at the end of that process, there will be an album and I can give it to you guys with some new songs as well as the songs that I've been working on.
"I'm working on another song [right now], it's a secret project with a friend of mind that's an incredibly talented artist. I'm not gonna say his name, but you'll hear about it soon and we're going to be working on the video soon."
The song was first unveiled on last week's episode of Mariah's E! reality show 'Mariah's World' and the singer confirmed the music video would be coming out on Friday (03.02.17).
Meanwhile, the 46-year-old singer - who has five-year-old twins Moroccan and Monroe with her ex-husband Nick Cannon - also revealed she is working in the studio with her kids and admits it is "one of her favourite things".
Speaking in a Facebook Live Q & A, she shared: "We recently did something together in the studio, and it's one of my favourite things.
"I don't want to go on too much about it, but they're doing their thing. They love to be on stage, they love singing, and it's one of the most incredible things for me to watch."
Source: www.msn.com
Added by AutoAdmin
348 views