News
Sigala not fazed by collaboration knockbacks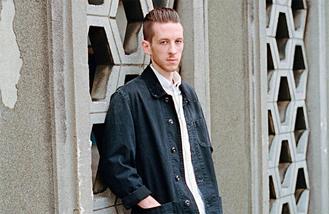 Sigala has "no shame" when it comes to asking for collaboration with pop stars.
The 24-year-old producer is not fazed when he gets no response or is turned down by fellow musicians, and is determined to work with Coldplay's Chris Martin, even though nothing has come about yet despite constantly dropping hints.
Speaking exclusively to BANG Showbiz, Sigala - whose real name is Bruce Fielder - said: "I've got no shame. I'm happy to be knocked back if people don't want to work with me. I'd love to work with Chris Martin from Coldplay.
"I'm a massive Coldplay fan and I keep saying it in interviews so I'm still waiting for that to happen ..."
The 'Easy Love' hitmaker has previously worked with the likes of Craig David, John Newman and DJ Fresh but admits it isn't always easy to get people into the studio with him.
He previously said: "It's difficult because everyone has their own schedule and if they have a track or an album, something they're releasing, you have to work around whatever their schedule is and mine as well, so it is quite difficult to get somebody to work with that everything lines up.
"I have had several songs where I've had things vocalled by people, I've been like 'Oh yeah that's amazing', but it doesn't work out because they've got a song coming out or something like that."
Despite his lack of success securing his dream collaboration with the 'Everglow' singer, Sigala has plenty more coming up including working with his 'Give Me Your Love' partner, John Newman.
He said: "I'm still working with John Newman. There are a few other people too, I don't want to mention names yet, but there's always things going on.
"This year I'm going to focus on getting in the studio and make sure I've always got the next single sorted."
Sigala performed at MTV's Brand New showcase at Camden's Electric Ballroom on Thursday (02.02.17).
Source: www.msn.com
Added automatically
793 views