News
Kesha stars in campaign against online harassment and cyberbullying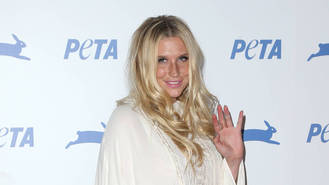 Kesha has teamed up with charity Hack Harassment for a campaign against online harassment and cyberbullying.
The 29-year-old Tik Tok singer appeared in the first of the organisation's public service announcements (PSA) aimed at raising awareness about online harassment.
"We are very proud to partner with Kesha to develop and support this important PSA," said Chris Loo, director of Hack Harassment, in a statement.
"By sharing her perspective on the widespread consequences of online harassment, Kesha is helping Hack Harassment raise additional awareness around a critically important issue so that we can reduce the severity and impact of harassment and abuse online," he added.
While speaking about her new partnership with the charity, Kesha said she had got involved as online bullying is an issue "near and dear to my heart."
"No one, regardless of their identity, background or beliefs, should be subjected to harassment online," Kesha continued. "I look forward to working with Hack Harassment and its partners to help raise awareness of this important issue in order to bring about more inclusive and safer online communities."
The singer is currently embroiled in an ongoing legal battle with producer Dr. Luke, whom she has accused of sexual, verbal, and physical abuse while she was signed to his Kemosabe Records label.
Both parties recently agreed to a conference in a bid to settle the lawsuit, but earlier this week (beg30Jan17), both sides requested permission to file counterclaims against each other.
In Kesha's new claim, the singer is attempting to make a case to be released from her contract after a judge denied a motion for an injunction.
Dr. Luke is now accusing Kesha of failing to fulfill her contractual obligations and "embarking on a conscious and coordinated effort to blacklist" him. He also claims her legal team's public statements are defamatory.
Kesha and Dr. Luke are expected in court again on 14 February (17).
Source: www.msn.com
Added by AutoAdmin
306 views