News
Big Sean tells younger self his job as a rapper will start before he is 14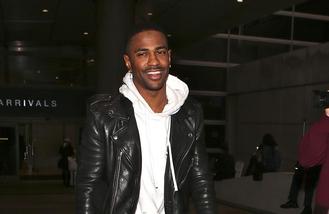 Big Sean has told his younger self his job as a rapper will start before he's a teenager.
The 28-year-old rapper - whose real name is Sean Michael Leonard Anderson - has penned an open letter to his 18-year-old self in which he tells his former self his career will start to unfold before he enters high school, aged 14, and has even set his sights on a future in the music industry.
In the note, which has been published on MIC.com, the 'Blessings' musician wrote: "Dear Sean,
Listen, I know you've spent your whole life trying to push back those telling you to not be so hard on yourself. Relax, come hang, chill more. You didn't listen to them then, and I doubt you're going to listen to me now, but I want to tell you this from the heart - our heart: There is more to your life than your future.
You've been telling yourself that by 21 you have to be on, and at 22 you have to have a song on the radio. Rapping's been your job since before it was your job, before you were out of high school, before you faced the decisions that would change everything. That hustle will create your path for you and be a testament to the light you have to share. But it will leave you with a lot more to work on."
And Sean - who signed to GOOD Music in 2007 and released his debut studio album 'Finally Famous' in 2011 - has warned being "present" is a lot more hard work than "killing a verse" or "writing a good song" and his musical success won't last forever.
He continued: "Being present takes as much effort and talent as killing a verse, or writing a good song. I know it doesn't feel as natural, but remember those times when you gave yourself the opportunity to live and feel free -- to enjoy your friends, enjoy your family, enjoy young love. That's where you found the inspiration to write and go harder. At 28, this is what you're working on now. The high won't last."
Source: www.msn.com
Added by AutoAdmin
297 views