News
Ronan Keating was told he couldn't sing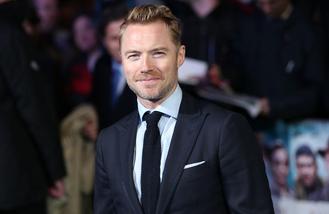 Ronan Keating was told by a producer he couldn't sing in the early part of his career.
The 'When You Say Nothing At All' hitmaker - who has enjoyed huge success with Boyzone and as a solo artist - worked hard to "prove" the producer was wrong.
He said: "[My music career started with] getting cigarettes and bottles of beer thrown at us ...
"A producer kept saying, 'The blond one can't sing - get rid of him,' and I knew I could be dropped in a heartbeat. I had to prove them wrong."
And Ronan now wants to turn his hand to acting but admits it was tough at first to dispel any myths about him as he was in a boy band.
He added: "I'm genuinely excited about it. It's been an issue I've had for most of my career. When you're in a boy band, you're fitting the mould that people want you to be. I spent years foolishly trying to prove myself, trying to make everybody happy. I should have concentrated on the people that mattered to me ...
"It's a career I've been trying to do for years and years and years. I've been trying for almost as long as the other career."
And Boyzone will be marking their 25th anniversary next year but Ronan admits it hasn't been the same since Stephen Gately passed away in 2009.
He told The Sunday Times magazine: "For me, it changed when Steo died. It will never be what it was, but that's fine.
"We get that it's all about the nostalgia. So we do it. And it would be wrong not to mark the 25th in some way. We'll do the classics. That's what people want."
Source: www.msn.com
Added by AutoAdmin
292 views