News
Sick Beyonce fan dies four days after surprise FaceTime call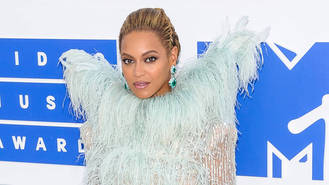 The cancer-stricken fan Beyonce surprised with a video call last week (ends24Mar17) has died.
Ebony Banks, who had been battling a rare form of stage four cancer, passed away on Sunday (26Mar17), four days after the superstar reached out to the teenager, nicknamed Ebob, via FaceTime to grant her final wish.
The unexpected call came about after Ebony's classmates at Alief Hastings High School in Beyonce's native Houston, Texas launched a social media campaign earlier this month (Mar17) in a bid to gain the pregnant Halo hitmaker's attention by using the hashtag "#EBOBMEETSBEYONCE".
Their efforts paid off, and although the singer, who is expecting twins, was unable to visit Ebony in person while she was being treated at the University of Texas MD Anderson Cancer Center, Beyonce did take the time to have a personal chat with the superfan last Wednesday (22Mar17).
Brief video footage of the touching exchange was posted online, and in the clip, Banks told her pop idol, "I love you Beyonce," to which the 35-year-old replied, "I love you," and waved to the camera.
After the call, a school representative posted on Twitter: "Thank you to everyone who helped #ebobmeetsbeyonce @Beyonce."
Beyonce has yet to comment on Ebony's death, which was confirmed with a post on the school's official Twitter page.
Fellow students at Alief Hastings High School staged a candlelight vigil at the LeRoy Crump Stadium on Sunday, when they played Beyonce songs and swayed along to the music to celebrate the youngster's life.
Source: www.msn.com
Added automatically
582 views