News
Mel B's estranged husband: 'I'm broke'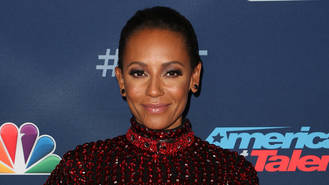 Mel B's estranged husband Stephen Belafonte has filed court documents in an effort to secure a big payday from his ex.
He insists he is so poor that he has been unable to afford a new place to live after Mel kicked him out of their $8 million (GBP6 million) Hollywood hills home, and he is sleeping on friends' sofas.
The family property is now on the market but Stephen claims the former Spice Girls star is obstructing potential sales, which could land him a much-needed windfall.
In legal papers obtained by TMZ.com he alleges a National Football League (NFL) player expressed an interest in looking around the home but Mel, real name Melanie Brown, refused to show the property.
Stephen is now hoping to receive a monthly spousal pay-out from Mel B, claiming the couple had an expensive lifestyle he can't match.
"We lived a very comfortable, upper-class lifestyle... (and) money was never an obstacle," he shares.
He also insists that he has a credit card with a $60,000 (GBP45,000) balance that he is unable to pay because he has no current income whatsoever. Stephen also notes that the negative publicity surrounding the couple's nasty split has cost him a $500,000 (GBP380,000) job.
He is reportedly asking for $200,000 (GBP150,000) towards his legal bills so far, and another $55,000 (GBP40,000) to pay his accountant.
Meanwhile, he claims that Mel is earning $220,000 to $250,000 (GBP170,000 to GBP190,000)-per-month, and made over $1.5 million (GBP1.2 million) in 2015 from her judging job on U.S. TV's America's Got Talent. The papers also suggest she rakes in $300,000 (GBP190,000) annually from a deal with weight loss company Jenny Craig and $400,000 (GBP310,000) from other avenues.
Mel filed for divorce in March (17), three months before what would have been the couple's 10th wedding anniversary in June (17).
Source: www.msn.com
Added by AutoAdmin
195 views