News
Liam Payne confirms Simon Cowell helped him date Cheryl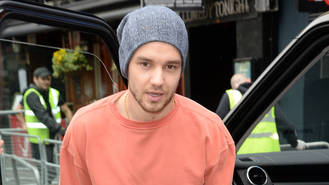 The X Factor boss Simon Cowell was instrumental in helping Liam Payne date Cheryl.
The One Direction star began dating the former The X Factor U.K. judge in 2016, with the couple welcoming a son named Bear in March (17).
Now, Liam has revealed that after he told Simon he had a crush on Cheryl, the meddling music mogul helped get them together.
"I told him how hot I thought she was," said Liam during an appearance on Britain's The Graham Norton Show, which airs on Friday (26May17). "Weeks and months went by and then Niall (Horan) said, 'You'll never guess who fancies you!' Apparently, he had been with Cheryl when Simon told her that I fancied her - she had turned bright red and left the room!"
The 23-year-old also shared that his friends, who had relentlessly teased him after video of him winking Cheryl during his audition for The X Factor as a 14-year-old emerged, were now dumbstruck in his famous girlfriend's presence.
"I was ribbed terribly by my friends at school for doing that," he smiled. "Now I am 23 and with her and my friends stand mute in the corner of the room. I have never seen them so quiet!"
And when asked by host Graham if embarking on a solo career and becoming a father at the same time was wise, Liam stated, "It just kind of happened!"
Liam and Cheryl's son is now two months old, but the singer admits he remains something of a child at heart.
"My missus was pregnant and I was meeting her dad for the first time so I thought I had better get rid of the life-sized model dinosaurs I had in my garden," he laughed. "I had bought them drunkenly off the Internet!"
Source: www.msn.com
Added by AutoAdmin
316 views